Microsoft: Revolutionizing Technology with Creative Brilliance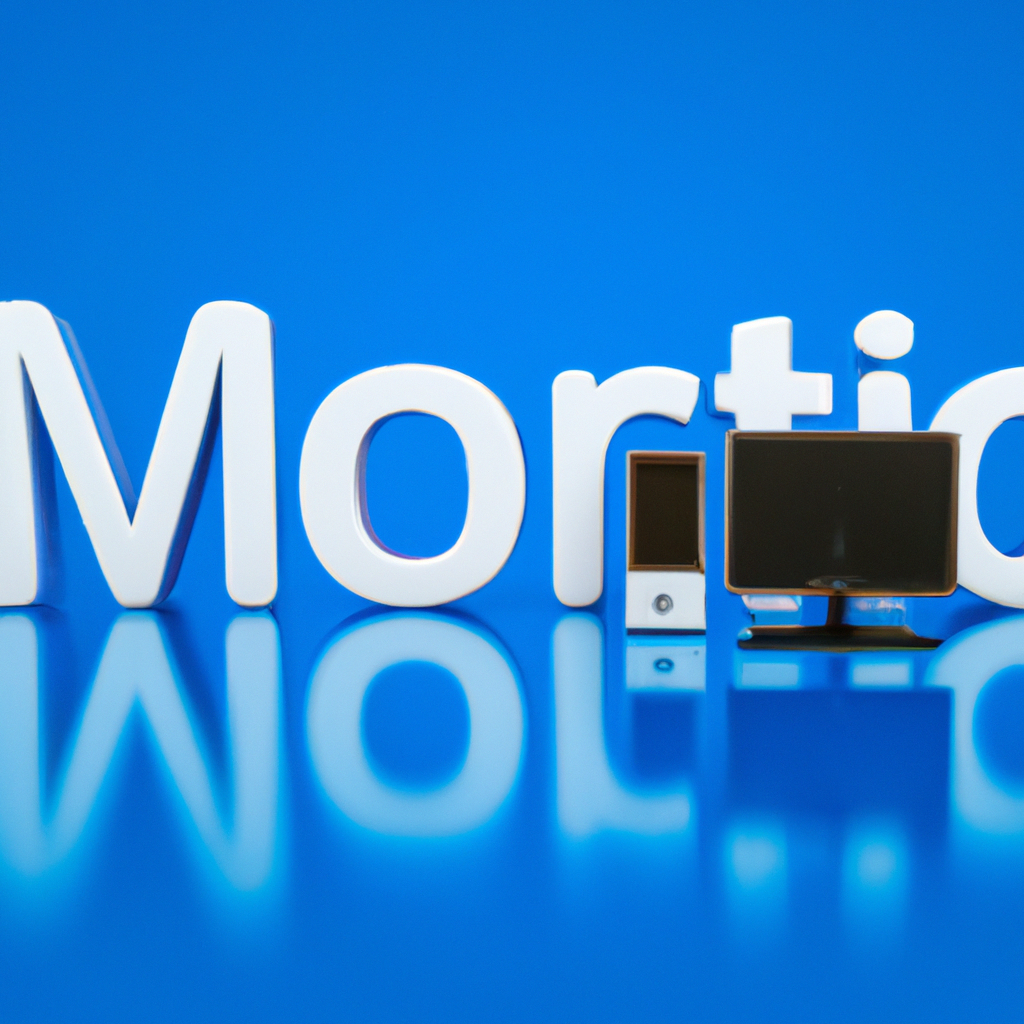 Microsoft: Revolutionizing Technology with Creative Brilliance
Introduction: Microsoft, a global leader in technology, is renowned for its groundbreaking innovations and creative brilliance. Through its relentless pursuit of excellence, the company has revolutionized the world of technology, transforming the way we work, learn, and communicate. With a deep commitment to fostering innovation and inspiring the future of technology, Microsoft continues to shape the world we live in.
Sparks of Innovation Ignite
At the core of Microsoft's success lies its ability to spark innovation and fuel the imagination of its brilliant minds. The company invests heavily in research and development, encouraging its employees to think outside the box and explore new avenues in technology. From the introduction of Microsoft Windows, which revolutionized the personal computer industry, to the development of the Xbox gaming console, Microsoft has consistently introduced products that redefine their respective markets.
Moreover, Microsoft's acquisition of various technology startups has further fueled its spirit of innovation. By bringing in fresh perspectives and cutting-edge technologies, these acquisitions have allowed the company to stay at the forefront of the ever-evolving tech landscape. Microsoft recognizes that collaboration and diversity of ideas are essential for driving innovation, and it actively seeks partnerships and acquisitions to strengthen its position as a pioneering force in the industry.
Furthermore, Microsoft's commitment to the research community ensures the continuous development of advanced technologies. Through programs like Microsoft Research and partnerships with academic institutions, the company fosters collaboration and knowledge-sharing among scientists, paving the way for future breakthroughs. These initiatives not only fuel Microsoft's own innovation but also contribute to the overall advancement of the technology sector.
Inspiring the Future of Technology
Microsoft isn't just a company that develops cutting-edge technology, but also an entity that strives to inspire future generations to explore the endless possibilities of innovation. The company invests heavily in initiatives focused on fostering digital literacy and empowering young minds. Through programs like Code.org and TEALS, Microsoft equips students with the tools and skills needed to thrive in an increasingly digital world.
Microsoft's commitment to accessibility is another testament to its dedication to inclusivity. With products like Microsoft Office 365, the company ensures that individuals of all abilities can access and utilize technology effectively. Moreover, initiatives like AI for Accessibility underline Microsoft's dedication to leveraging artificial intelligence to positively impact the lives of individuals with disabilities.
Beyond inspiring individuals, Microsoft also recognizes the power of community collaboration in driving innovation. Through its developer platforms like Azure and GitHub, the company provides a space for developers worldwide to collaborate, share ideas, and build transformative applications. By nurturing a vibrant developer community, Microsoft paves the way for a future where technology is driven by the collective brilliance of minds from diverse backgrounds.
Conclusion
In conclusion, Microsoft's creative brilliance and relentless pursuit of innovation have made it a trailblazer in the technology industry. With a commitment to sparking innovation, inspiring the future of technology, and fostering collaboration, Microsoft continues to revolutionize the world of technology. Through its groundbreaking products and initiatives, the company shapes the way we live, learn, and interact with the world, driving us into a future powered by limitless possibilities.
Microsoft: Revolutionizing Technology with Creative Brilliance Introduction: Microsoft, a global leader in technology, is renowned for its groundbreaking innovations and creative brilliance. Through its relentless pursuit of excellence, the company has revolutionized the world of technology, transforming the way we work, learn, and communicate. With a deep commitment to fostering innovation and inspiring the future…