Unleash the Imagination: The Spellbinding World of LARPing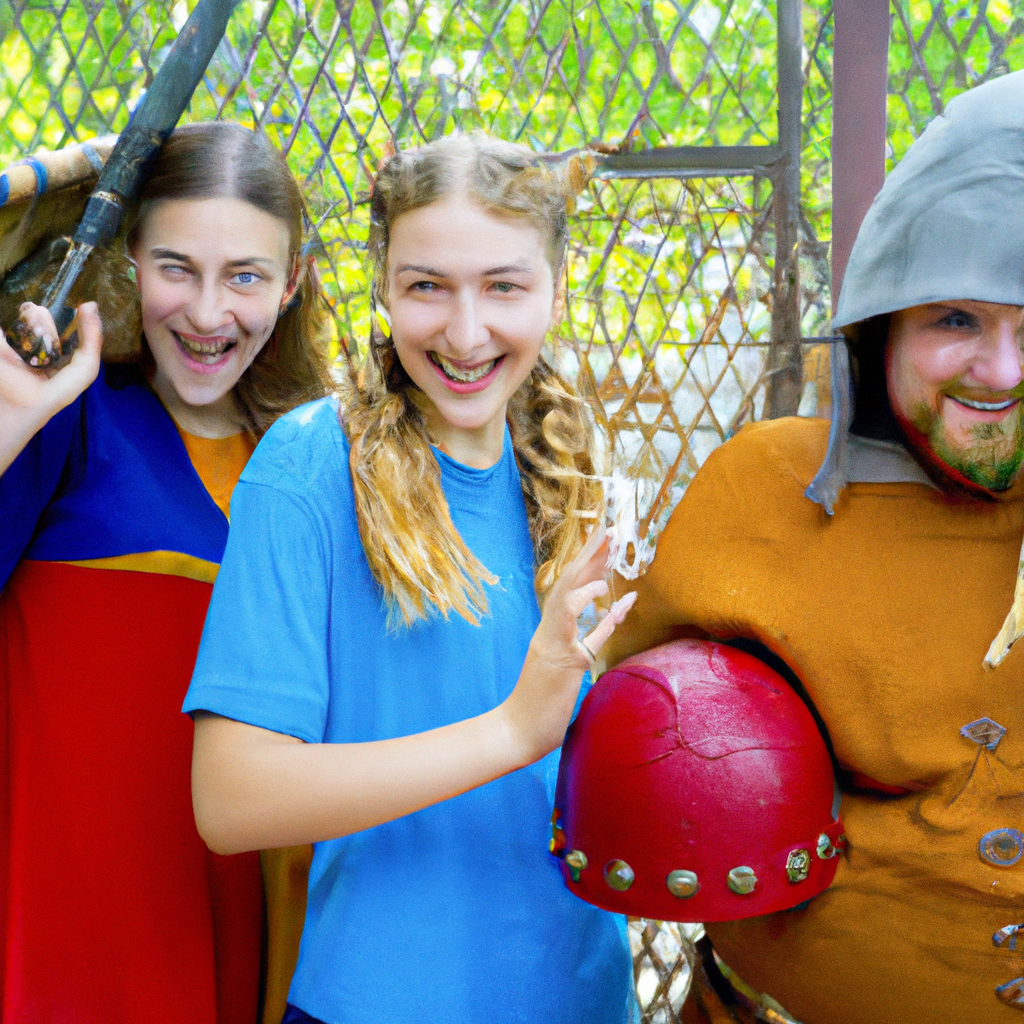 Unleash the Imagination: The Spellbinding World of LARPing
LARPing, or Live Action Role-Playing, is a hobby that allows individuals to embark on epic adventures, diving into an enchanting world of imagination and creativity. It involves participants acting out their character's actions and interactions, combining elements of improvisational theater, gaming, and storytelling into a unique and immersive experience. With a myriad of possibilities, LARPing has gained a dedicated following of enthusiasts who find solace, excitement, and personal growth in this captivating pastime.
Embark on an Epic Adventure:
Immerse Yourself in a Vibrant World
Within the realm of LARPing, players are transported to alternate universes, where they become part of a vibrant and realistic world with its own history, politics, and culture. Whether it's donning medieval armor and battling mythical creatures, exploring an enchanted forest, or attending a grand masquerade ball in nineteenth-century attire, the possibilities are limited only by the boundaries of players' imagination.
Become a Hero or Villain
LARPing allows participants to embody a persona of their own creation, taking on the role of heroes, villains, or any character archetype they envision. Whether you fancy being an altruistic knight, a cunning rogue, or a powerful sorcerer, LARPing provides an outlet for self-expression and personal exploration like no other. By crafting unique backstories and developing distinct personalities, players can fully immerse themselves in their character's journey, tackling exciting quests and engaging in epic battles.
Forge Unforgettable Friendships
LARPing is a collaborative game, fostering an environment that encourages teamwork, social interaction, and the forging of friendships that can span beyond the realms of the game. Collaborating with fellow players to solve puzzles, strategize for battles, or simply engaging in role-playing conversations helps build strong bonds that transcend the game itself. Through shared experiences and a shared passion for stepping into fantastical worlds, LARPing provides an opportunity to connect with like-minded individuals who share your love for adventure and escapism.
Dive into the Enchanting World of LARPing
Experience Personal Growth and Empowerment
LARPing offers more than just escapism; it is a powerful tool for personal growth and empowerment. Stepping into the shoes of a brave hero or a cunning villain can boost confidence and self-esteem, allowing individuals to explore new facets of their personality and conquer challenges they may not have thought possible. LARPing pushes players outside their comfort zones, encouraging creativity, problem-solving, and adaptability.
Unleash your Creativity and Imagination
The world of LARPing thrives on creativity and imagination. From designing intricate costumes and crafting weapons to developing complex storylines and solving in-game puzzles, LARPing is an outlet for unleashing your creative potential. The collaborative nature of the game allows participants to contribute their unique ideas and shape the world around them. With each new adventure, players are challenged to think outside the box, creating unforgettable memories through their imagination and ingenuity.
Rediscover the Joy of Play
In our fast-paced, technology-driven world, it is easy to forget the joy of play. LARPing offers an escape from the pressures of everyday life, allowing adults to reconnect with their inner child and indulge in a world of make-believe. By immersing ourselves in the enchanting world of LARPing, we can rediscover the wonder and excitement we often leave behind in our adulthood, rekindling the spark of curiosity and creativity that lies within each of us.
For those seeking an extraordinary adventure filled with magic, camaraderie, and personal growth, LARPing provides an unrivaled experience. So, grab your costume, embrace your alter ego, and step into the spellbinding world of Live Action Role-Playing. Unleash your imagination, and you'll never look at the world the same way again.
Unleash the Imagination: The Spellbinding World of LARPing LARPing, or Live Action Role-Playing, is a hobby that allows individuals to embark on epic adventures, diving into an enchanting world of imagination and creativity. It involves participants acting out their character's actions and interactions, combining elements of improvisational theater, gaming, and storytelling into a unique and…